Alok Agarwal
B&B : Unboxing a Success Story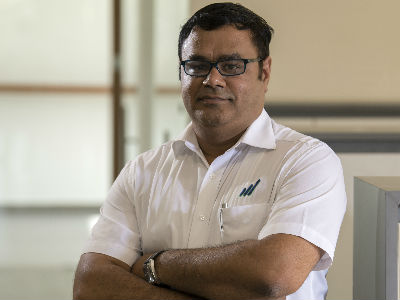 Alok Agarwal
Alok Agarwal is an executive director on the board of B&B Triplewall Containers Ltd.
Mr. Alok oversees the IT, logistics and marketing department of this company. He is widely regarded for his diligence and hard-work. Mr. Agarwal has over two decades of experience in the packaging industry.
He was the President of "Karnataka Corrugated Box Manufacturers Association" (KACBMA) from 2019-21. He is the coordinator of the Commerce Alumni Division and Managing Committee member of Christ University Alumni Association in Bangalore. He has also served as the Secretary of the Agarwal Yuva Sangh, a wing of the Agarwal Samaj Bangalore.
He is also the Chairman of the Paper Mills Coordination Committee at the Federation of Corrugated box manufacturers Association from 2019 till date.
He has a keen interest in table-tennis, biking and cricket and likes to play them on a regular basis.