Corrugated Boxes, that means business

Vision
To be "20-in-10"

That is to convert 20,000 metric tonnes of paper per month in 10 years' time or by 2027.

Mission
To be the most recognized and respected brand amongst the consumers of corrugated boxes in India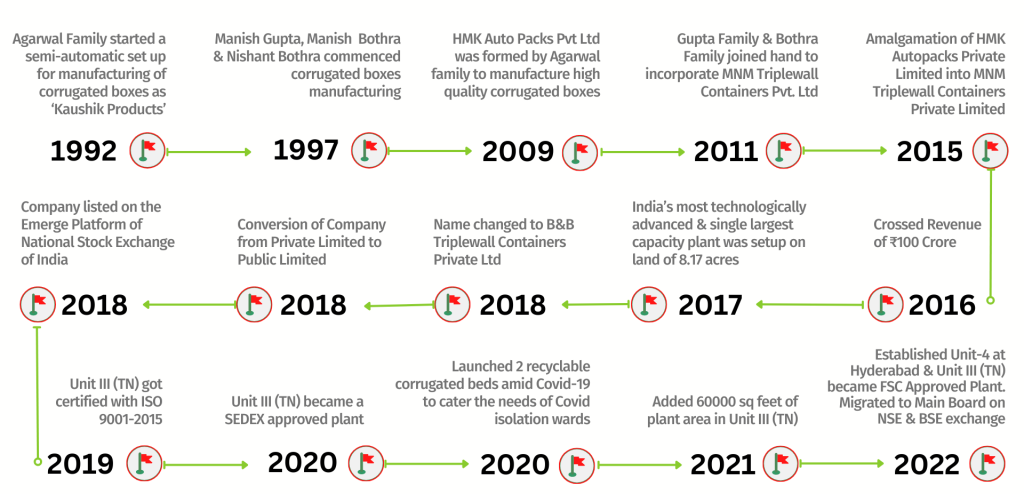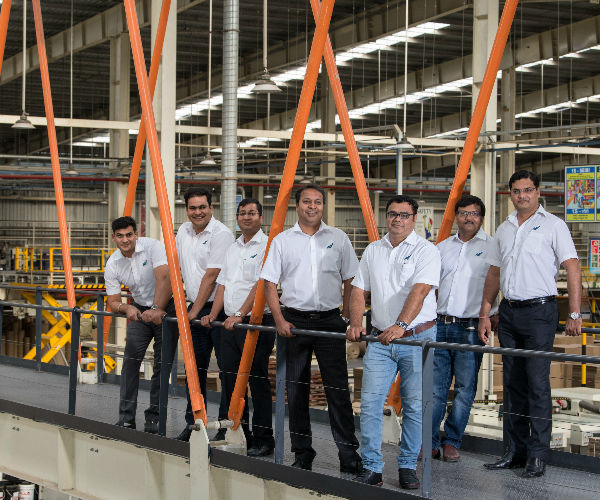 We are the first company in India to put up an automated plant with a BHS corrugator and BOBST FFG
We prioritize quality over anything and ensure that you get only the best boxes.
Customer Satisfaction is something we pay a lot of attention too.
Your boxes are produced by trained and motivated workers and employees, thereby contributing to the above.
Controlled operations and systems such as "ERP" are used to produce your boxes.
We have the privilege to cater to some of the biggest companies in the market.
We have installed green technology to help minimize environmental damage, as the conservation of the environment is of prime importance to us.
We have installed a state of the art facility that helps bring about a high degree of precision in our box making process.
But most importantly, we are truly passionate about making boxes.

B&B Transportation and Logistics
In order to serve our clients effectively, B&B has its own fleets & logistics as well as won transportation for our team members and staff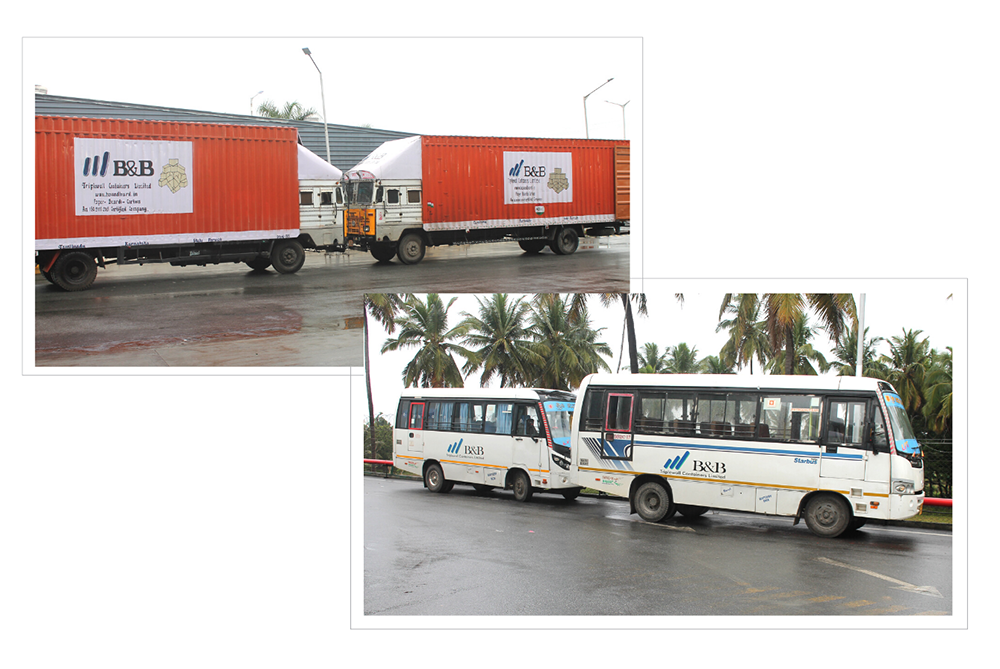 Certifications & Recognization